Ask a Real Estate Attorney: What is a Partition Action on Co-Owned Property?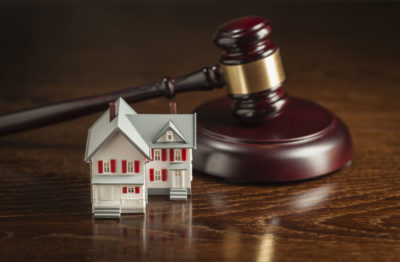 Co-owning real estate property is a great way for individuals to invest in a property without having to deal with the brunt of the cost. Like with most situations involving real property however, co-ownerships can turn sour, and a partition action could be on the table.What exactly does this mean? For this post, we're going over partition actions, the rights of each co-owner when a partition action is on the table, and the best way to deal with these types of situations with real estate investments in CA.
Partition Actions Are the Result of Owner Disputes
The right to partition means that any co-owner of real property can choose to end the co-ownership by forcing the sale of the real estate property via partition. This is a right that can be exercised at any time unless the co-owner explicitly gave up partition rights in the initial contract.
In our experience, partition actions are almost always a result of a disagreement that has arisen between the owners, usually because invested parties cannot see eye-to-eye on how the property should be maintained. What many co-owners don't realize is that they are all liable for the cost of the partition, which includes all legal fees, proportionate to their interest in the property. This can mean that one side could unexpectedly end up with another party's attorney fees and other legal costs, in addition to the expenses they themselves has resolved.
Mediation is the Best Resolution for Partition Actions
Legal disputes involving partition actions can become drawn-out, particularly when you consider the size of investments that these types of legal issues typically involve. As always, we highly recommend that you consider mediation, a legal avenue that provides you with more control over the outcome and lets you work with the other co-owners to reach an agreement that is favorable to all parties.
Of course, mediation is not always an option, which is where you will have no choice but to proceed with litigation. In either case, you should always ensure that you have the aid of a knowledgeable real estate attorney, someone who can fight fiercely to help defend your interests.
We hope this post proved to be informative, and as always, want to remind you that you can reach out to us at DiJulio Law Group by calling (818) 502-1700 at your earliest convenience. Give us a call to schedule a free initial consultation with a real property attorney today.