Why You Need an Attorney To Review Your Lease Agreement and Other Contracts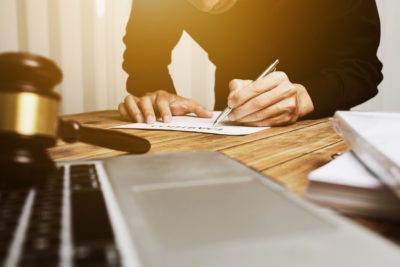 At DiJulio Law Group, our seasoned real estate attorneys are experienced in all matters relating to commercial and residential real estate all across California. As our clients have come to learn, we do more than just litigation, and our extensive set of legal services includes assistance with drafting and reviewing lease agreements and other legal contracts.
For this post, we're discussing how a qualified attorney helps you draft a lease agreement that protects all involved parties, whether you're working with residential or commercial properties either as a landlord or a tenant. Keep in mind that this information is general, and for tailored legal advice, you should reach out to us directly at DiJulio Law Group.
Reviewing Residential Leases
Residential leases need to be able to account for the landlord's legal rights while ensuring that it complies with all tenant requirements and laws. There are many boilerplate residential leases available, but these should be avoided at all costs. These pre-made leases are very general and often fail to account for local ordinances or laws, which can come back to haunt you. Each residential lease should be carefully drafted with the relevant property and local regulations in mind.
A qualified attorney can help ensure that a residential lease is fully compliant with all federal, state, and local laws, as well as ensure that the rights of all parties are being preserved and there are no inaccuracies or oversights that could cost you later.
Reviewing Commercial Leases
Commercial leases can quickly become much more complicated than residential leases, particularly as there will be inherent risks for the landlord and tenant(s) when it comes to commercial activities. These documents often demand the attention of multiple attorneys, and going into a negotiation without your own legal representation is unwise. You want to make sure that your rights are accounted for right alongside everyone else's demands.
Connect with a Seasoned Real Estate Attorney Today
As you can see, investing in an attorney to help you draft and/or execute a residential or commercial lease is easily worth its weight in gold. At DiJulio Law Group, we are experienced in drafting a variety of rental agreements, as well as amendments and addendums, all while ensuring that you are compliant with all relevant laws. We also provide advice on specific terms and can negotiate on your behalf to ensure that your arrangement is favorable to your needs.
Call us today to learn more about what our real estate attorneys do for our clients across California. You can reach us at (818) 502-1700 to schedule a free initial consultation.