An Overview of Non-Judicial Foreclosures in CA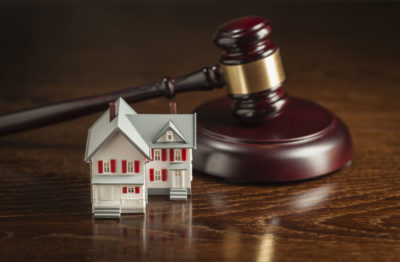 At the DiJulio Law Group, we answer countless questions about the foreclosure process and other matters involving real estate on a daily basis. One thing we've noticed is that people don't always understand the differences between judicial and non-judicial foreclosures in CA.15
For this post, we're offering an overview of non-judicial disclosures, as this is likely the type of foreclosure that our clients will be dealing with. Remember, for guided legal advice that pertains to your particular needs, don't forget that we at the DiJulio Law Group are a quick phone call away.
Non-Judicial Foreclosures are the Most Common Type of Foreclosures
The key difference between these types of foreclosures is that judicial foreclosures involve the courts and a non-judicial foreclosure bypasses that process, leading to an expedited foreclosure. Non-judicial foreclosures are often initiated when a borrower has broken the terms of his/her mortgage contract.
Lenders favor non-judicial foreclosures because of their expedited nature. In addition, borrowers don't have a right of redemption with this type of foreclosure, which means that they don't have the option to buy the property back once the foreclosure has concluded.
In contrast, judicial foreclosures are rare. This is the route that a lender must take when a power-of-sales clause is not included in the contract, and the foreclosure process must go through a hearing. If the court sides with the lender, borrowers have a right of redemption for 12 months following the hearing.
Recruit the Assistance of a Skilled Real Estate Property Attorney in CA
To summarize, non-judicial foreclosures are the most common type of foreclosures in CA, and is the type of foreclosure that is relevant to most of our clients. Learn more about the foreclosure process and schedule a free initial consultation with one of our real estate property attorneys today!
Call the DiJulio Law Group today at (818) 502-1700.